Education
One-on-One Consultations with NYC Business Solutions
Community Board 4
330 West 42nd Street, Suite 2601
New York, NY 10036
(212) 736-4536
www.nyc.gov/mcb4
Price
Free
Event Dates
Jun 26, 2017
When
4:00pm - 6:00pm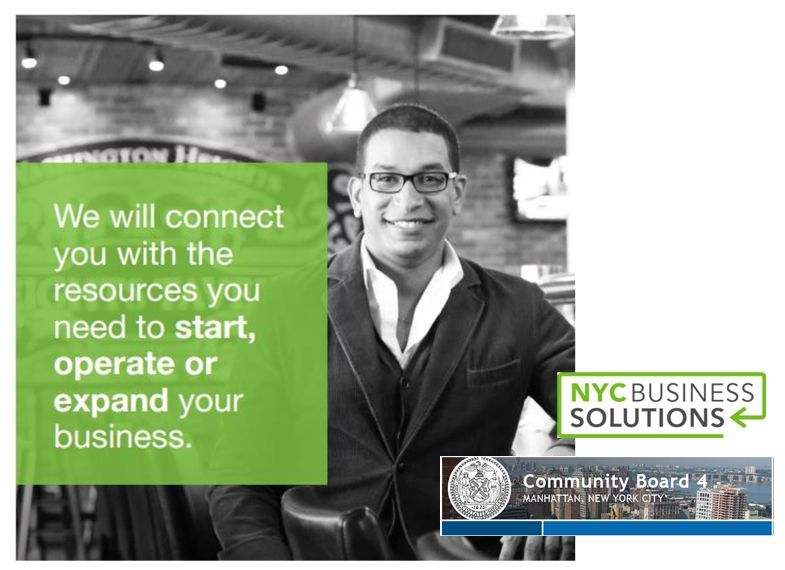 Looking to start, operate or expand your business?
Join Community Board 4 and NYC Business Solutions on Monday, June 26, 2017 from 4:00pm – 6:00pm for one-on-one consultations and to discuss the numerous free services offered by the City of New York to entrepreneurs of all sectors and stages.
Please make an appointment to secure your place. Walk-ins are welcome, based on availability.

Register Here: http://bit.ly/2iA1HTE