Culture
American Weathervanes: The Art of the Winds
American Folk Art Museum
2 Lincoln Square
New York, NY 10023
between West 65th Street & West 66th Street
(212) 595-9533
http://folkartmuseum.org/exhibitions/american-weathervanes-the-art-of-the-winds/
Price
Free
Event Dates
Jun 23, 2021
Jun 30, 2021
Jul 07, 2021
Jul 14, 2021
Jul 21, 2021
Jul 28, 2021
Aug 04, 2021
Aug 11, 2021
Aug 18, 2021
Aug 25, 2021
Sep 01, 2021
Sep 08, 2021
Sep 15, 2021
Sep 22, 2021
Sep 29, 2021
Oct 06, 2021
Oct 13, 2021
Oct 20, 2021
Oct 27, 2021
Nov 03, 2021
Nov 10, 2021
Nov 17, 2021
Nov 24, 2021
Dec 01, 2021
Dec 08, 2021
Dec 15, 2021
Dec 22, 2021
Dec 29, 2021
Jan 05, 2022
Jan 12, 2022
Jan 19, 2022
When
Check website for museum hours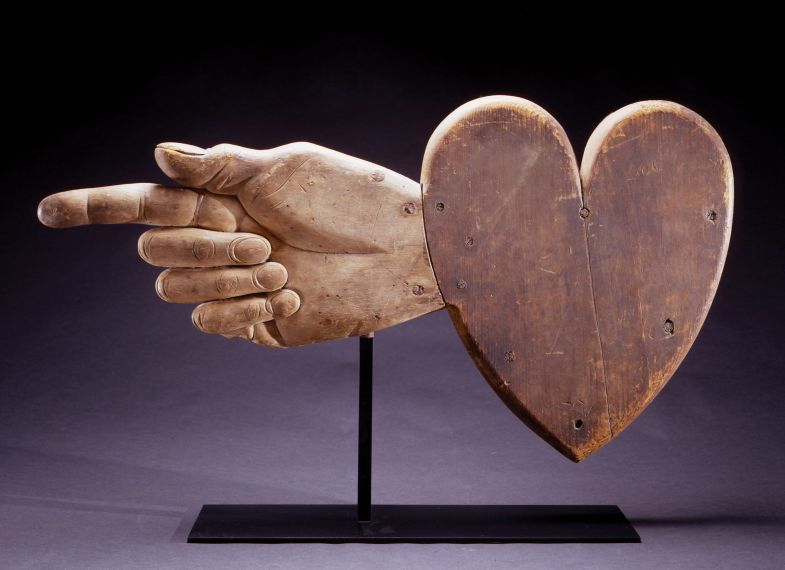 American Weathervanes: The Art of the Winds is the first exhibition in more than four decades to highlight the beauty, historical significance, and technical virtuosity of American vanes fashioned between the late seventeenth and early twentieth centuries.
The exhibition includes the graceful figure of Fame blowing a trumpet and standing en pointe like a celestial ballerina, attributed to well-known manufactory E.G. Washburne & Co. in New York City, a Dove of Peace designed by George Washington for his home in Mount Vernon; and an eagle possibly made in the foundry of revolutionary patrior Paul Revere. In addition to weathervanes, the exhibiton will also include beautifully articuated wood sculptures by Harry Leach that functioned as patterns for weathevane molds for the Cushing & White and L.W. & Sons manufactories in Waltham, MA., watercolors of historic weathervanes painted for the Index of American Design, and rare archival materials that illuminate the development of the weathervane in the United States of America.
---
A full-color, illustrated, 224-page publication accompanies the exhibition, published by Rizzoli International Publications in association with the American Folk Art Museum. Authored by exhibition curator Robert Shaw, the book includes contributions by Jason T. Busch and Jennifer Mass, Andrew W. Mellon Professor of Cultural Heritage Science at the Bard Graduate Center. This seminal scholarly work will have a significant impact on our understanding of this early American sculptural art form, serving as the authoritative text on American weathervanes for generations to come.
---
Robert Shaw is the guest curator of American Weathervanes. Emelie Gevalt is the coordinating curator of the exhibition.