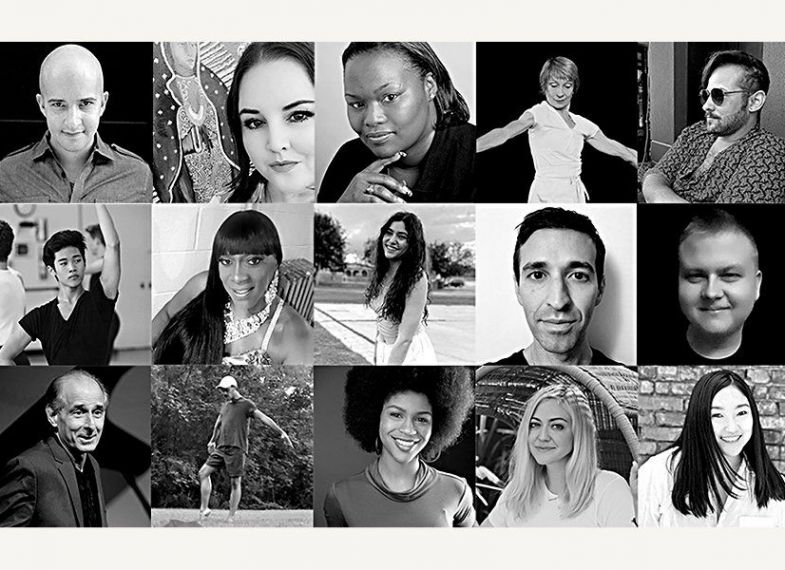 Sound installation is free and open to the public on July 14–16, July 18–19, and July 21–23 from 11:30 am–6:30 pm; and July 17 from 2:30–8:30 pm at Hearst Plaza.
Conceived by multi-disciplinary artist Andrea Miller, the You Are Here sculpture garden sprawls across the Lincoln Center campus for the later half of July—creating a site for communion and space for processing the crises of the past year. Sculptures created by Tony Award-winning scenic designer Mimi Lien will stand in place of 24 New Yorkers; each sculpture housing a speaker through which individual audio portraits are projected. Sound artist Justin Hicks creates this aural journey that stretches across the footprint of the installation.
Grounding audiences in stories, mantras, songs, and even breath, You Are Here offers a window into the experiences of some of the artists, administrators, educators, and other staff members from within the Lincoln Center family, alongside dynamic New Yorkers from across the city.
Portraits: Bruce Adolphe, Kiri Avelar, Dietrice Bolden, Jessica Chen, Anthony Roth Costanzo, Ryan Dobrin, Egyptt LaBeija, Jermaine Greaves, Milosz Grzywacz, Alphonso Horne, Lila Lomax, Cassie Mey, Muriel Miguel, Ryan Opalanietet, Elija Schreiner, Alexandra Siladi, Paul Smithyman, Hahn Dae Soo, Taylor Stanley, Jen Suragiat, KJ Takahashi, Fatou Thiam, Susan Thomasson, Gabriela Torres, Valarie Wong.