Culture
Brick By Brick, Putting It Together: The Broadway Set Miniatures of Henry Lee
New York Public Library for the Performing Arts
40 Lincoln Center Plaza
New York, NY 10019
Dorothy & Lewis B. Cullman Center
(917) 275-6975
https://www.nypl.org/events/exhibitions/brick-brick-putting-it-together-broadway-set-miniatures-henry-lee
Price
Free
Event Dates
Sep 30, 2021
Oct 07, 2021
Oct 14, 2021
Oct 21, 2021
Oct 28, 2021
Nov 04, 2021
Nov 11, 2021
Nov 18, 2021
Nov 25, 2021
Dec 02, 2021
Dec 09, 2021
When
Check website for Library hours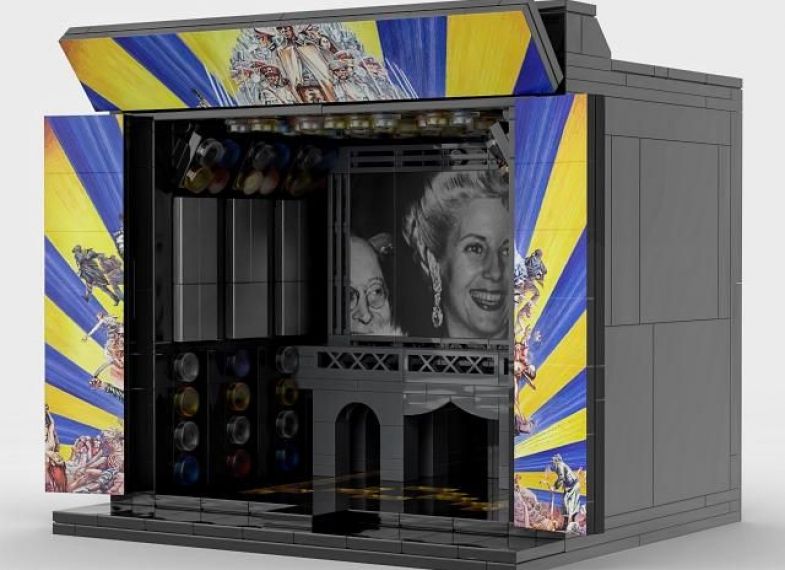 Company, Follies, Evita, The Phantom of the Opera, A Little Night Music, Sweeney Todd. These popular Broadway shows and iconic sets will be seen like never before in the new pop-up installation opening September 17, 2021 at The New York Public Library for the Performing Arts in Lincoln Center, thanks to artist Henry Lee of Lego Broadway Sets. Brick By Brick, Putting It Together: The Broadway Set Miniatures of Henry Lee showcases Lee's intricate, miniature reimaginings of set designs built with LEGO® bricks.
The six set models will be complemented with archival materials from the Library's collections related to each show. Boris Aronson's original Broadway and touring set models for Company, A Little Night Music, and Follies will all be displayed next to Lee's renditions. This will mark the first time both Company set models will be on view together. The installation will also feature video footage from the Theatre on Film and Tape Archive (TOFT), and set pieces from Evita and Sweeney Todd, as seen in Prince of Broadway. Photographs from the Billy Rose Theatre Division's unparalleled photography collection will also illustrate how the sets came to life on stage.
Many of the archival materials on display will give visitors an opportunity to see selections from In the Company of Harold Prince: Broadway Producer, Director, Collaborator, which the Library closed early in March of 2020 due to the pandemic.