Education
Swing U / Fall Virtual Term - Exploring a Decade: Jazz in the 1930s
Jazz at Lincoln Center
Online
(212) 258-9922
http://www.2021.jazz.org/exploring-a-decade
Price
All Access Pass, $275.00; Single Class, $10.00
Event Dates
Oct 04, 2021
Oct 11, 2021
Oct 18, 2021
Oct 25, 2021
Nov 01, 2021
Nov 08, 2021
When
7:00pm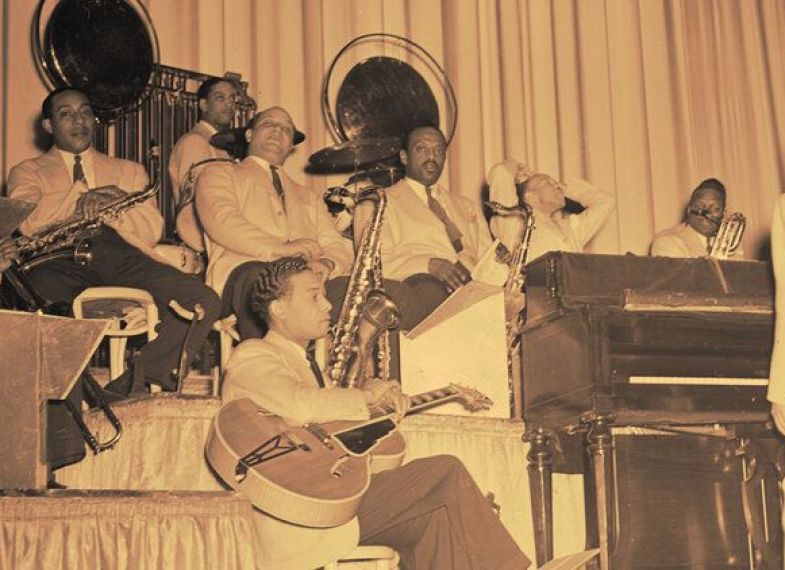 INSTRUCTOR: LOREN SCHOENBERG
Join us as we dive into one of the most remarkable and scintillating decades of Jazz's history: the 1930s! Through the careers of Duke Ellington, Count Basie, Benny Goodman, and Louis Armstrong, we can explore how they helped shape and were in turn affected by the mainstream explosion of Jazz's popularity during this decade.
Swing U classes will be available to re-watch on-demand up to 7 days after airing.
Please note that a link to access your nightly classes will be found in the confirmation email you receive with your order. Nightly classes do not stream from this page.
PURCHASE BY INDIVIDUAL WEEK • ALL CLASSES 7PM ET