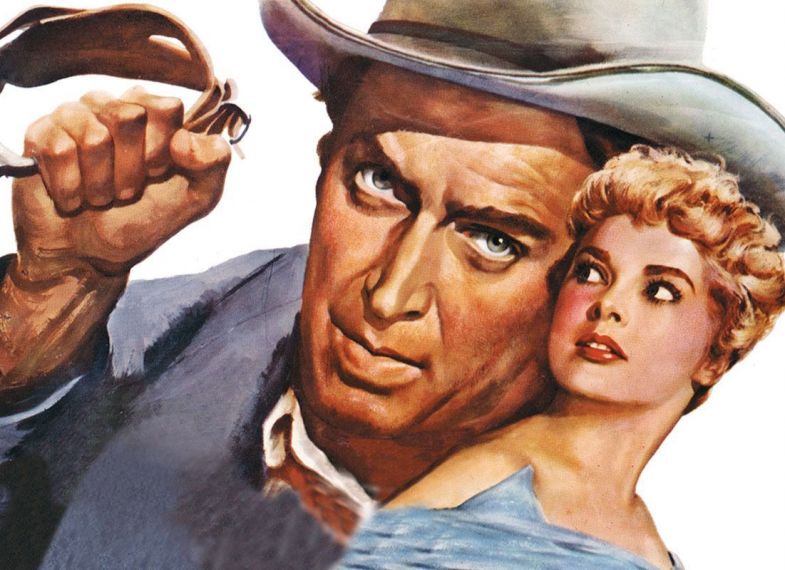 The Naked Spur (1953)
Howard Kemp (James Stewart) has been tracking killer Ben Vandergroat (Robert Ryan) for a long time. In the Colorado Rockies, he teams up with prospector Jesse Tate (Millard Mitchell) and former Union soldier Roy Anderson (Ralph Meeker). Thinking Kemp is a sheriff, they agree to help for a small fee. When they catch Vandergroat, he tells them Kemp is pursuing a $5,000 bounty. After demanding equal shares, the uneasy alliance heads for Kansas as Vandergroat tries to turn them against each other.
100% Rotten Tomatoes Score
This is something new for many of us so please review the instructions below carefully.
1. Sign up HERE to register for live talk back / discussion about the 1953 film The Naked Spur. This event is absolutely FREE.
Zoom log in information will be sent 2 days prior to the discussion, 2 hours prior to the discussion and 10 minutes prior to the discussion..
We will use Zoom technology so that we can discuss the film and answer your questions. We will send you the log in information once you have signed up here - so we can keep it safe and secure for you.
If you want to join the discussion, you MUST sign up using this EventBrite invitation so that we can send you a secure link to the live discussion event on May 22nd.
2. IMPORTANT!! Make sure that you watch the movie between now and the discussion event on May 22nd at 4:00 p.m. eastern time. (We will NOT be watching the movie together. You watch it on your own any time and then join the discussion)
Where to watch The Naked Spur:
Prime - $2.99 Rental
iTunes - $2.99 Rental
VUDU - $2.99 Rental
3. Then, on May 22nd at 4:00 pm Eastern Time - log into the New Plaza Cinema Zoom meeting link that we will send you in a separate email.
The program is as follows: We will watch a short film trailer Max Alvarez and Dan Cahil will enlighten us on the history, virtues and issues with this film, followed by a short Q&A.
We look forward to seeing you again on May 22nd at 4:00 pm ET.