Lincoln Square is widely known as a capital of the arts and one of the world's most visited areas, but even with heavy foot traffic and visitors from all over, there is still a refreshing sense of safety and the welcoming feeling of a small neighborhood. Working behind the scenes, the not-for-profit Lincoln Square BID supplements the services of the City, produces stellar events to showcase the beauty of living, working and playing in Lincoln Square, and is an advocate for the neighborhood.
The Lincoln Square BID's 10 Public Safety Officers walk assigned routes, ensuring Lincoln Square residents, workers and visitors they're in good hands. Performing double duty as goodwill ambassadors, the officers will gladly answer questions and give directions.
The Lincoln Square BID's conscientious Clean Team maintains order as well, sweeping area sidewalks, regularly cleaning street furniture and emptying trash receptacles, and shoveling snow in the winter. With assistance from the Goddard Riverside Community Center's Green Keepers crew, the Clean Team works hard keeping Lincoln Square's public spaces pristine.
The Lincoln Square BID's Streetscape and Beautification Program is one of the most visible and successful efforts for neighborhood improvement undertaken by our organization. When the Lincoln Square BID was established in 1996, we immediately identified the enhancement of the district's public spaces, especially its ten Broadway Malls, as a key objective. With plenty of elbow grease and well over $1 million raised from our supporters over the last 20 years, Lincoln Square's gardens and public spaces have been transformed.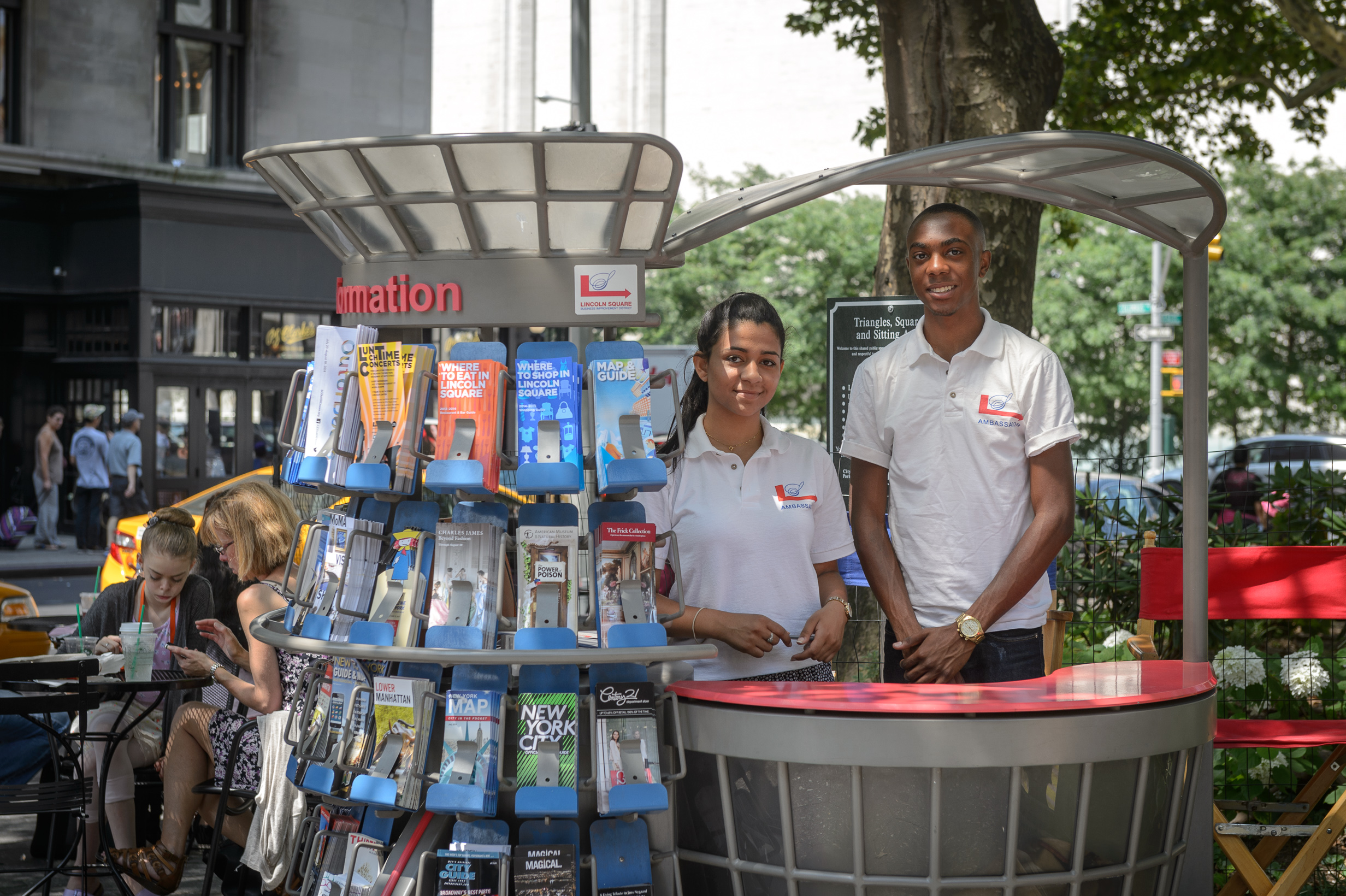 The Lincoln Square BID's marketing goal is to communicate to others, letting them know about the urban riches to be found in Lincoln Square. Beautifully planned and orchestrated free events highlight the neighborhood's diverse dining choices, extraordinary shopping and non-stop performing arts scene. During the year, the BID places Lincoln Square at center stage with free weekly summer concerts, and burnishes its image to the max with Winter's Eve at Lincoln Square -- the City's most popular winter festival.