District News
Cultural Programming to Look Forward to This Fall
Aug 31, 2021
After closing their doors in March of 2020, Lincoln Square's cultural organizations are beginning to turn on their lights and welcome back patrons this fall. Below are just some of the highlights that you can look forward to for the next few months. Please note that to attend all indoor performances, you must provide proof of a COVID-19 vaccination.
New York City Ballet
The Fall season of New York City Ballet's 2021-22 performance season runs for four weeks from Tuesday, September 21 through Sunday, October 17. It kicks off with a special one-night-only program in celebration of the Ballet's first full-company, live performance in more than 19 months and the reopening of the David H. Koch Theater. Find the full event calendar and purchase tickets here.
Metropolitan Opera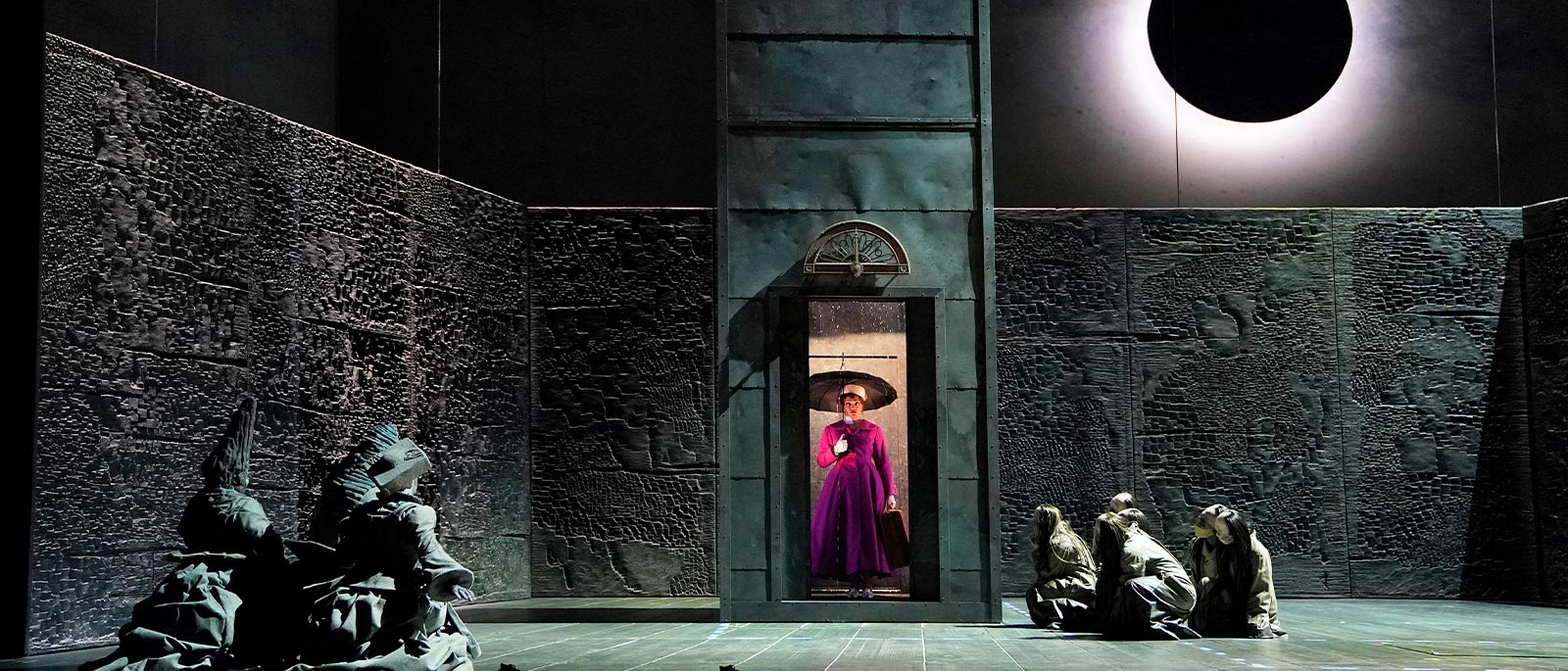 The Metropolitan Opera returns in historic fashion with the Met premiere production of Terence Blanchard's Fire Shut Up in My Bones, the first opera by an African American composer to be performed at the Met. The 2021-22 season will also feature five more new productions: the Met premieres of Matthew Aucoin's Eurydice, Brett Dean's Hamlet, and the original five-act French version of Verdi's Don Carlos, and new stagings of Verdi's Rigoletto and Donizetti's Lucia di Lammermoor. Click here to view the entire 2021-22 season lineup and purchase tickets. Additionally, the Met is currently holding its Summer HD Festival outdoors as part of Lincoln Center's Restarts Stages. Learn more here.
Kaufman Music Center
This season, come explore your love for the performing arts at Kaufman Music Center: in the audience, on stage, and in the classroom. At Merkin Hall you'll find celebrated performers, trailblazing emerging artists who are transforming the field, and extraordinary young musicians illuminating music's bright future. Featured series include Broadway Close Up, What Makes it Great?, Tuesday Matinees, and more! Click here to find upcoming events and purchase tickets.
New York Philharmonic
For the first time in modern history the Philharmonic will be performing outside its home for an entire season. While David Geffen Hall is currently undergoing major renovations and is scheduled to reopen in Fall 2022, the Orchestra and Music Director Jaap van Zweden will perform this season at two Lincoln Center venues: Alice Tully Hall and the Rose Theater at Jazz at Lincoln Center's Frederick P. Rose Hall. In addition to these performances, the Philharmonic will be presented by Carnegie Hall in four orchestral concerts. The season kicks off on Friday, September 17 and will feature more than 75 performances, including six World Premieres, two US Premieres and two New York Premieres. Click here to explore the season and purchase tickets.
Jazz at Lincoln Center & Dizzy's Club
Jazz at Lincoln Center's 34th concert season sets the stage for collective creativity and individual expression and revisits our roots in jazz, swing, and the blues. This season is a joyful homecoming for the Jazz at Lincoln Center Orchestra with Wynton Marsalis and many special guests. The 2021–2022 season showcases several luminaries of jazz composition who were rooted in swing—Thelonious Monk, Duke Ellington, and Charles Mingus—and pays tribute to their wide-ranging contributions to jazz. Click here to view the lineup. General Admission tickets go on sale Tuesday, September 14.
Dizzy's Club at Jazz at Lincoln Center has also reopened for in-person performances. Find upcoming events and purchase tickets here.
Chamber Music Society
Tickets are now on sale for Chamber Music Society's upcoming season! Choose between a variety of musical concerts at Alice Tully Hall, or subscribe to Chamber Music Society's New Milestones Subscription, a four-concert series that features milestones from the past century alongside newly-composed works, for $119. Click here to view all upcoming events.
Film at Lincoln Center
Planning a movie night? Film at Lincoln Center is currently playing some great films, and have more on the way! Check out current movies including Days, Annette and Isabella, and look forward to upcoming showings of Faya Dayi and the 59th New York Film Festival. View their entire event calendar here.
Photo credit (top to bottom): New York City Ballet, Metropolitan Opera "Eurydice", Dizzy's Club at Jazz at Lincoln Center - Endea Owens and The Cookout