Business Spotlight
Deals, Meals, and More at this Local Marketplace
Jul 27, 2021
A long-standing gem of Lincoln Square, Gourmet Garage is more than just a food market—it's also an affordable weekday lunch spot, an occasional personal chef for your at-home meals, and a catering business.
For lunchtime cravings, Gourmet Garage (155 West 66th Street) has a lot of options that are easy to enjoy. Check out the prepared foods shelves for sandwiches, salads, tons of soup options, and more. There is also a self-serve salad bar and a self-serve counter for hot, chef-made soups, stews, and chilis with options like chicken and dumpling or tortilla soup and fresh bread options nearby as a side. There is likewise a sushi bar with packaged and fresh options, with a weekly Sushi Wednesday deal—select sushi rolls for just $5.99.
For daily deals on groceries and home essentials sign up for an account on Gourmet Garage's website. The store offers a selection of daily digital coupons on a range of products which you download for in-store shopping or for online shopping. With an account, you can use the store's website to build an online grocery list, order groceries for delivery with Instacart, or order online for pick-up in store, all using the coupons you want. Click here to browse digital coupons.
Gourmet Garage is also one of the only official stores to offer fresh baked goods made daily from Orwashers, with a specific counter set up to sell the muffins, pastries, and more inside. And the store carries a number of organic produce and brand options as well as quality specialty foods—like all you need to make your own sushi at home or ingredients for at-home charcuterie. Click here to check out some of the store's grocery offerings online. Or on those days when inspiration for dinner just isn't coming, you can also stop in for ready prepped meal options, including pre-seasoned seafood ready to cook or prepared meals like chicken and potatoes ready to re-heat. Don't forget catering options for parties and work events, too.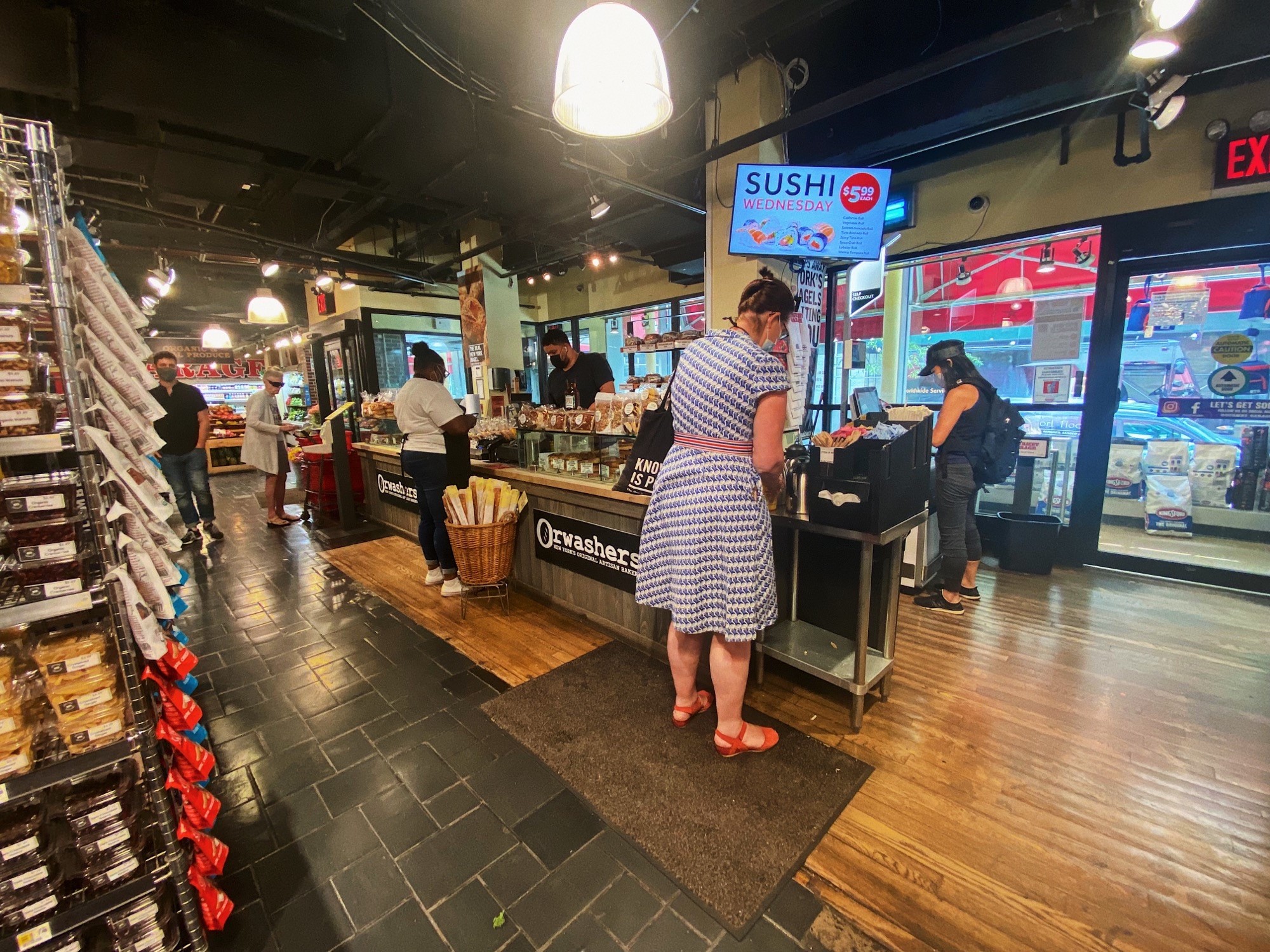 Take advantage of all Gourmet Garage at 155 West 66th Street has to offer as a neighborhood staple for groceries, specialty foods, and lunch options. Bon appétit!
Photo credit: all photos from Lincoln Square BID Staff