District News
Prepare for Easter & Passover 2022
Apr 12, 2022

This year, Easter Sunday falls on April 17 and Passover begins on Friday, April 15. Both springtime holidays invite gatherings focused on family and tradition, so check out some local Lincoln Square businesses that can help you prepare for an Easter or Passover celebration, from catering, to dinnerware, to crafts, and more.
Meals for the Occasion
Épicerie Boulud (1900 Broadway at 64th Street) is offering catering options for Easter and Passover meals at home. Order a half Honey Mustard-Glazed Ham with sides for four for Easter or a Traditional Brisket Dinner for four for Passover. The 1900 Broadway location is offering pickup options from 10:00am – 5:00pm on April 15 or 16 depending on the order. Check the website for more details on food and ordering here.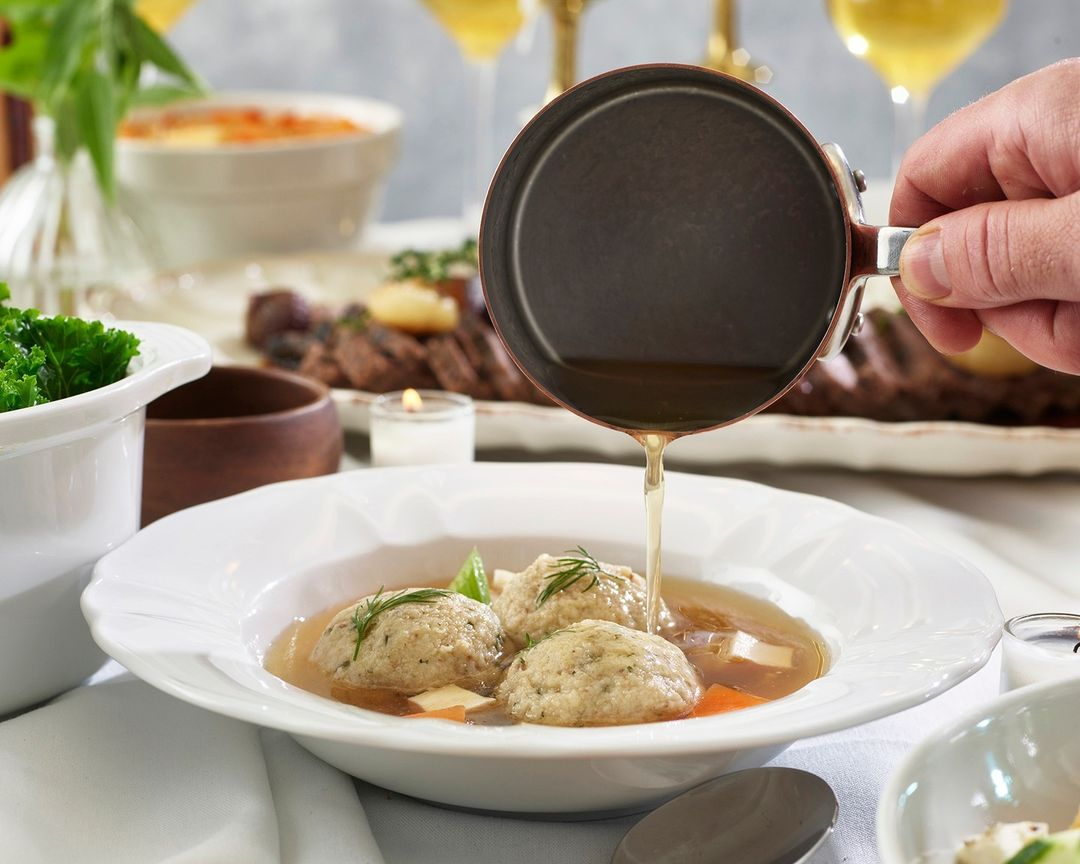 Celebrate the first two nights of Passover with a Seder at Boulud Sud (20 West 64th Street at Broadway). The Passover menu features a three-course prix fixe dinner for $105 per person offering traditional dishes with Mediterranean flare. Click here to view the menu and make a reservation for Friday, April 15 or Saturday, April 16.
Join Bar Boulud (1900 Broadway at 64th Street) or Boulud Sud (20 West 64th Street at Broadway) for a special Easter brunch on Sunday, April 17. Special dishes from each restaurant feature seasonal ingredients inspired by the flavors of spring. Bar Boulud will offer an a la carte brunch menu with special dishes like rack of lamb, from 11:00am – 5:00pm. Click here for the menu. Boulud Sud is offering a three-course prix fixe brunch menu from 11:00am – 3:00pm for $65 per person. Click here to view the special brunch menu.
Rosa Mexicano (61 Columbus Ave at 62nd Street) has some dinner specials planned for celebrating Passover as well as special dishes for Easter brunch. Between Friday, April 15 and Saturday, April 23, plan a Passover dinner with main courses like beef brisket or salmon pipan, celebrating the holiday with a Mexican twist. On Sunday, April 17 from 11:30am until 4:00pm, reserve a table for brunch to celebrate Easter with dishes including lamb barbacoa or mixed berry capirotada. Click here to view menus and make a reservation.
Atlantic Grill (50 West 65th Street at Broadway) is offering a special Easter Brunch menu for $75 per person on April 17. The three-course menu features oysters, salmon béarnaise, a coconut lemon Easter egg, and more--plus a complimentary mimosa. Click here to view the menu. Atlantic Grill is open Sundays from 12:00pm - 3:00pm for brunch. Contact the restaurant for more information and reservations.
Celebrate Easter Sunday at Nougatine (1 Central Park West) with a special brunch or dinner. The resturant will be offering an à la carte menu featuring signature and seasonal dishes, served individually or family style. Contact the restaurant for more information and click here to make a reservation at Nougatine. Also, Pastry Chef Sean Considine has created a Fabergé-inspired Easter egg you can purchase online to use as a centerpiece for your Easter table or a gift for your loved ones. Click here for details.
You can also pick up groceries from Whole Foods Market Columbus Circle (10 Columbus Circle) or Gourmet Garage (155 West 66th Street) at Broadway to prepare your own Easter or Passover meal at home. These markets offer produce, meats, and other essentials, like matzo for your Seder or sweets for your Easter egg hunt. Whole Foods Market is also offering pre-made Easter and Passover meals and dishes which will be available for pick-up beginning Wednesday, April 13. Pre-made meals make celebrating delicious and easy—just heat and eat. Click here to order Easter meals now and click here to order Passover meals now. Also at Whole Foods Market, check out this page with several recipes and how-tos for Easter at home, from egg painting to vegan Easter dishes, or this page on creative Passover recipes to help prepare a delicious meal, like veggie-packed kugel or slow cookier tzimmes.
Sweet Treats
Breads Bakery (1890 Broadway at 63rd Street) has an online catering menu available now for Passover treats. Pre-order flourless cookies, flourless cakes, and items for your Seder ahead of the holiday and have them delivered locally or available for pick-up in store. Click here to view the catering menu and order online--sweets from Breads Bakery, like Almond Joy Macaroons or a Pistachio Mango Tart, will be a hit at the table.

New local cafe Maman (152 Columbus Ave at 67th Street) is serving special Eggs in a Nest Oatmeal Cookies (pictured right) in-store to celebrate Easter and spring. These are classic oatmeal cookies made with brown butter and coconut, topped with cadbury eggs. Treat yourself to celebrate the season! There are a number of other delicious sweets on the menu, too.
Say hello to Magnolia Bakery's (200 Columbus Ave & 1794 Broadway) Bunny Bundle – a basket of brownie "eggs," egg-shaped cutout cookies, shortbread cookies, and spritz cookies baked to complete any Easter gathering. You can also celebrate a sweet Passover with Magnolia Bakery's world-famous Matzo Crunch or Macaroon Assortments. Click here to order sweets online today.
Shop for gourmet Easter sweets at La Maison du Chocolat (10 Columbus Circle) and enjoy a playful take on the company's classic moulds and all made entirely by hand. Click here to view the Easter Collection.
Crafts & Activities
Join CAMP (10 Columbus Circle) for springtime fun and to celebrate Easter. Make super-special Easter slimes at Easter Slime BootCAMP events or attend an egg-stra awesome Easter Party on Friday, April 15! You can also build an Easter basket with toys and sweets onlin here.
Color Me Mine (177 Amsterdam Ave at 68th Street) is selling to-go kits for decorating Easter eggs at home. The kits include brushes, paints, and instructions and you can bring the eggs back to be fired at the studio at no extra cost. Contact the studio for more information. The paint your own pottery studio also has seder plates to paint and customize yourself ahead of Passover. Just check the calendar and head to the studio for a fun session.
Paper Source (10 Columbus Circle) in The Shops at Columbus Circle has a number of colorful Easter gifts for kids and the young at heart to celebrate the holiday. Click here for a step-by-step shopping experience to craft your own custom Easter basket. You can also purchase candy, cards, crafting items, and little holiday themed gifts to level up the fun of this spring holiday. Click here to shop the Easter Collection.
Target (1863 Broadway at 61st Street) offers Easter crafts, décor, candy, and basket goodies. Check out the online guide to shop all things Easter and view gift basket ideas, Easter meal ideas, and more. Target also has a collection of Easter outfits for kids. At our local Target, you can even shop the grocery section to prep brunch or dinner for the holiday and check out what else is in-store to help make Easter more fun.
Home Decor for Celebrating
Bed Bath & Beyond (1932 Broadway at 65th Street) Beyond has ideas for three ways to set your Easter table with new home goods from the store and other affordable items to freshen up your décor for spring.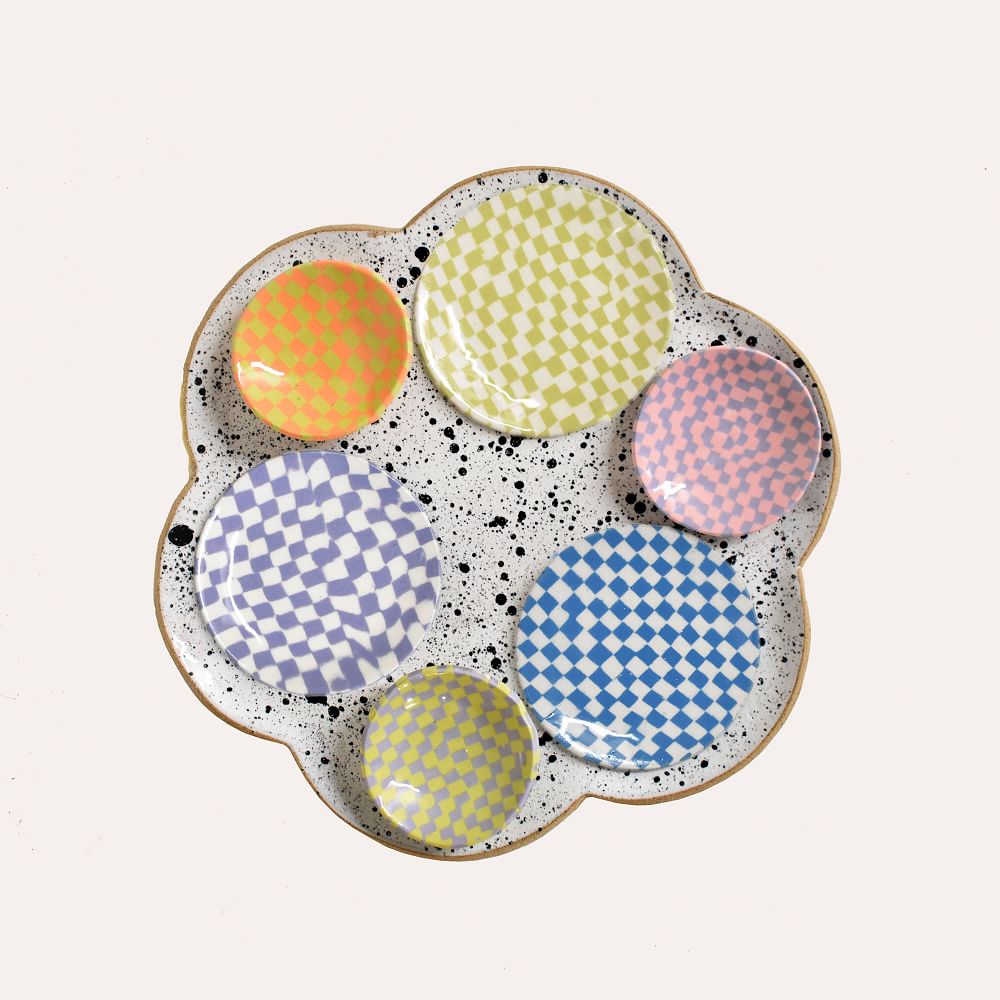 At West Elm (1870 Broadway at 61st Street) you can browse online for suggested dinnerware items to make your Passover meal special and stylish, including a special Seder plate handmade in NY from speckled and colored clay (pictured right). Click here for unique Easter décor, too, like an Easter Egg Tree.
Pottery Barn (1965 Broadway at 67th Street) has an Easter shop online to help you find elegant spring and bunny themed decor, dinnerware, and more to celebrate the holiday in style.
Williams Sonoma (10 Columbus Circle) has a special collaboration for Easter in store and online--the PEANUTS™ Collection—which includes colorful tableware with playful designs featuring favorite tv and comic strip characters. The Collection also features Easter treats and celebratory items for the coming holiday. Click here for more Easter home goods, too. You can also browse Williams Sonoma's website for Passover recipes and order a special Seder plate.
And More!
For a special way to celebrate, book an Easter Weekend Getaway at the Mandarin Oriental, New York (80 Columbus Circle) between Friday, April 15 and Monday, April 18. For the experience, enjoy a prix fixe Easter brunch in the hotel's private event space overlooking Central Park and an egg-citing in-room scavenger hunt for children. Click here for accomodation information.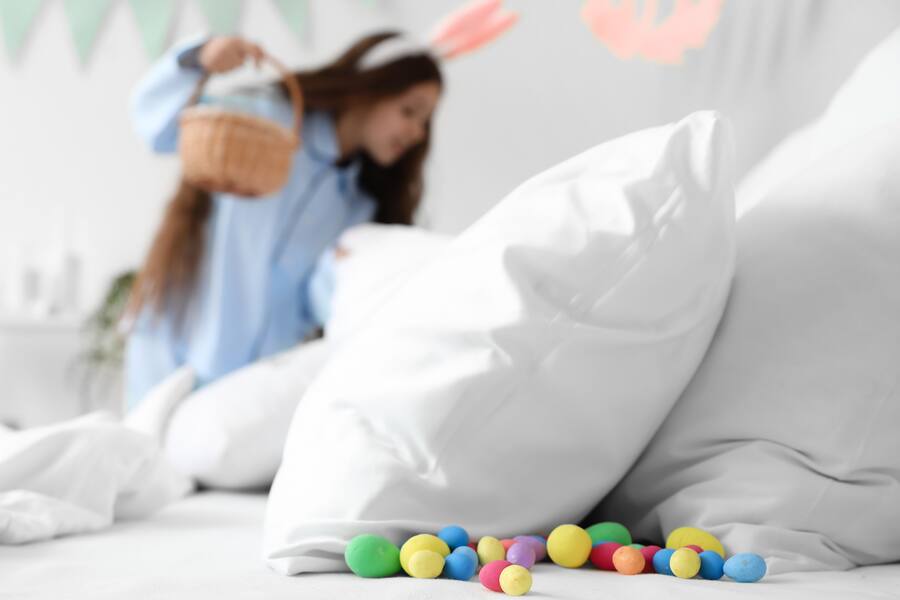 ---
This is not an exhaustive list of ways to celebrate Passover and Easter around Lincoln Square. If we've missed you and your holiday offerings, drop us a line at info@lincolnsquarebid.org. As we learn about more upcoming events and deals for these holidays, we will add to this list. You can also pop over to our Neighborhood Guide or our Events Calendar to search for more local happenings.
Main photo credit: Paper Source
Article photo credit: Boulud Sud; Daniel Boulud/The Dinex Group; Maman NYC; Color Me Mine; West Elm; Mandarin Oriental, New York