District News
Summer Jazz Sensations 2023
May 25, 2023
Summer is almost here, which means lunchtime in Lincoln Square is about to be jazzier!
We are excited to bring back our highly successful Summer Jazz Sensations concert series to Dante Park (Broadway and 64th Street) every Wednesday from June 21 through August 30, 2023, from Noon to 1:30pm.
The delightful midday music, curated by saxophonist Eric Person, will begin on the Summer Solstice, coinciding with the Make Music New York festival, and encourage locals and visitors to celebrate the neighborhood, bringing people out into the district where they can grab lunch locally, shop, and see all that Lincoln Square has to offer. Please see the information about each concert below for more details.
The Summer 2022 lineup includes:
June 21 – Eric Person's Soul Saturation - Renowned Saxophonist and composer Eric Person presents his latest band entitled Soul Saturation. Soul Saturation is the evolution from two of his most satisfying musical projects, Rhythm Edge and Blue Vision. Eric's music has been featured at venues and festivals around the world namely New York's Blue Note Jazz Club, Montreal Jazz Festival, Detroit/Montreux Jazz Festival, Portugal's Guimaraes Jazz Festival to name a few. He has eleven CD releases as a leader to his credit. The most recent being 2022's Blue Vision, which charted high on the college, and Jazz Week charts.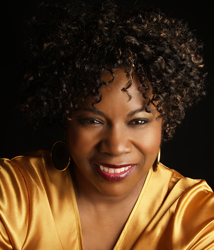 June 28 – Cilla Owens and Smooth Sailing - Cilla Owens has been called "as smooth as Nancy Wilson, as authoritative as Sarah Vaughan, and as informed as Carmen McRae" by Jazztimes magazine. She has performed throughout Europe and the Caribbean and has performed at Lincoln Center, the Blue Note Jazz Club, Symphony Space, and other prestigious New York venues. Cilla is the director of the Hunter College Jazz Vocal Workshop and the Adelphi University Jazz Ensemble. Cilla can be heard on her album, 'Tis What It Is.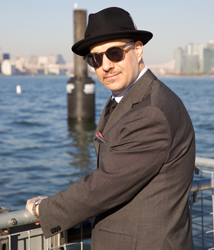 July 5 – Brian Charette Trio - New York City organist and pianist Brian Charette, has established himself as a leading voice in modern jazz. He was the winner of the 2014 Downbeat Critics' Poll "Rising Star for organ." In 2022, he placed 3rd in Downbeat Critic's Poll for Hammond Organ. Brian has released twenty albums as a leader, many have been on the Jazzweek and Itunes top 20 charts. His latest release is titled Jackpot.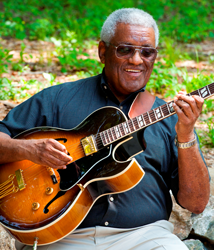 July 12 – Mike Jackson Trio - Among jazz guitarists, Mike Jackson is a legend. For his 12th birthday, he received his first guitar. While still in his teens, Mike backed up popular artists of the day as Solomon Burke, The Marvelettes, Marvin Gay, and many others. He was a prominent player on the Washington, D.C. nightclub scene and the so-called Chitlin' Circuit. In the late 60s, Jackson turned his attention to jazz. And the rest is history. He has performed with many greats in jazz like Jack McDuff, Milt Jackson, Johnny Hartman, Billy Hart and many others.
July 19 – Neil Alexander and Mr.Gone - Neil Alexander's Mr. GONE is a 4 piece ensemble exploring the groove based music of early electric jazz fusion, focusing on the groundbreaking music of Weather Report and Herbie Hancock's Headhunters & Mwandishi bands, as well as original compositions. Referencing the origins of the jam band movement, they connect the past with the future, opening a window on the historical significance and influence of this music. Mr Gone features Neil Alexander-keyboards, Peter Furlan-saxophones, Bryan Kopchak-drums, and Charlie Dougherty-bass.
July 26 – Tony Jefferson Quartet - Tony Jefferson is known by many as a stellar drummer on the jazz scene, but he is also a singer that has been getting much attention over the years. Initially only scat singing at jam sessions, but after much encouragement of his peers, Tony decided to take singing much more seriously. He went on to perform solely as a singer in concerts and club performances. In 2011, he released his debut vocal CD Tony Jefferson Sings.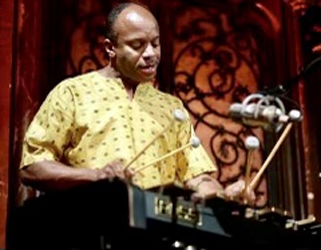 August 2 – Bryan Carrott Quartet - Vibraphonist Bryan Carrott is a native New Yorker. He is a graduate of LaGuardia High School of Music & Art and William Paterson University. Over the last 30 yrs, Bryan has been featured with renowned artists in over 20 countries and has appeared on over 70 recordings. He has performed with David "Fathead" Newman, Muhal Richard Abrams, Steve Kroon, Ralph Peterson, Dave Douglas, Jay-Z and many others. In 2015, Bryan received top honor of Rising Star in Down Beat Magazine's Critics Poll for vibraphone.
August 9 - Marcus Persiani Trio - Pianist Marcus Persiani has performed and recorded with a wide variety of musicians such as Willie Colon. Max Roach, Dizzy Gillespie, Savion Glover, Vanessa Rubin, and James Carter. He was also pianist and arranger for Mario Bauza's Grammy nominated Afro-Cuban azz Orchestra. Before moving to New York City 1988, Persiani toured with R&B soul masters The Impressions and Curtis Mayfield. Currently,he has two CD releases under his leadership, Urban Fiction and Uptown Suite.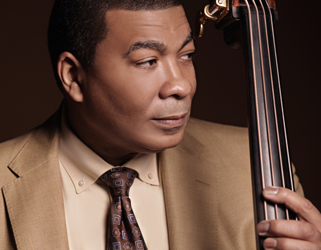 August 16 – Kent Miller Quartet - Bassist Kent Miller, a native from St. Louis Missouri has studied the acoustic bass with some of the best in jazz namely Milt Hinton, Rufus Reid, Wendell Marshall, and Ron Carter.He has performed with Stanley Cowell, Lynne Arriale, John Hicks, Benito Gonzalez and many more. His debut CD release is The TNEK Jazz Quintet Plays the Music of Sam Jones".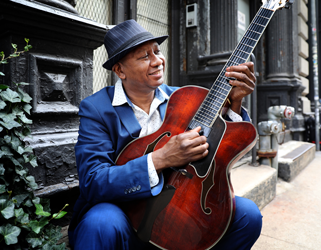 August 23 – Ron Jackson Trio - Seven string jazz guitarist, composer, and arranger Ron Jackson has performed, recorded, and taught music in over 30 countries. As a leader, he has performed around the world and has been featured at the North Sea Jazz Festival, Edinburgh Jazz Festival, AAPI Jazz Festival in Newark NJ, and the Super Jazz Ashdod in Israel. Jackson has released ten albums under his leadership with his most recent release "Standards and My Songs," landing in the Top 10 on the JazzWeek radio charts.
August 30 – Bronte Roman's Latin Jazz and Pop Band - Bronte Roman is a Brooklyn native who attended Berklee School of Music in Boston. From the age of five, her love of singing was inspired by her father who was a touring gospel performer. Versatility is a word used often to describe her style with her Influences ranging from Sarah Vaughan and Barbara Streisand, to Frank Sinatra. Her love of her Hispanic heritage gives her the ability to sing Latin pop hits alongside contemporary songs, and jazz standards.
Be sure to check out our robust neighborhood guide featuring the area's culinary and cultural offerings, as well as our extensive events calendar for local activities.
Many thanks to City Council Member Gale Brewer and the City Council for supporting the Summer Jazz Sensations concert series.
We hope to see you in Dante Park this summer!